Program 2. Personal Development (Emotional-Visual Therapy)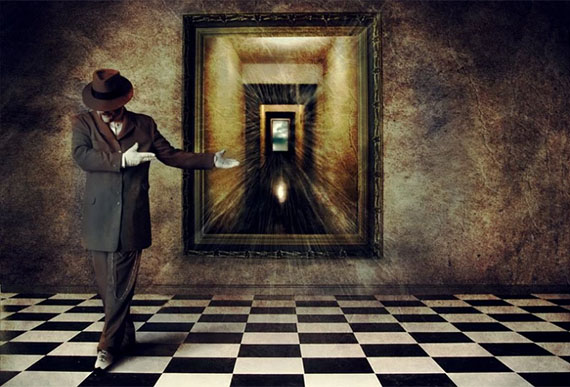 EMOTIONAL VISUAL HYPNOTHERAPY PROGRAM.
This is the theuropeutic program of Self-development.
The Dreams Alive Therapy approach is good when we are looking for a balanced and comprehensive program of personal growth, removal of blocks, fears, stresses, symptoms through the images of the subconscious.
This program gently but deeply passes through the main stress zones and harmonizes the person layer by layer.
WHAT IS EMOTIONAL VISUAL THERAPY
Emotional visual therapy is about returning back to yourself. Returning back your true desires, energy, meanings of life.
It's about being alive, being real and happy. To maximize your potentials, find predestination and realize yourself.
THE STRUCTURE OF THE PROGRAMM
The progam included 4 modules with 4 sessions each. Usually one session per week.
MODULE 1. THE ROAD TO YOURSELF.
1. First session. Yin&Yan "Man and Woman" -
will open the veil of the subconscious into the world of who you are and what relationships you build at the subconscious level.
The session will help launch changes for the better.
Read details and request your TRIAL session (free donation, pay what you can)
2. The second session "Circle of Happiness" -
will show what your soul is really striving for at the moment. What do you want to find the most right now? It will show whether there are subconscious barriers to this and help to overcome them.
3. In the third lesson "Power of the Spirit"
we start working with your resources to achieve your goals. We explore and restore the image of ourselves to our maximum potential.
4. At the fourth lesson "The Laws of Wealth"
we begin to get acquainted with subconscious scenarios that model your life, occupation, income level. We remove the limitations of the past and open you to new possibilities. You are rewriting your scripts and horizons.
---
MODULE 2. Through the Looking Glass. The return of strength.
If at the first stage we were restoring your resource, a personal, monetary resource, a vision of the future. We returned ourselves to you. Made the river of your life more full-flowing. Then at the second stage we will analyze in more detail the pitfalls of your River of Life.
Your subconscious mind through images, will lead you to the key aspects that are most relevant to your life now. This is an interesting journey.
1. Session "Scary Forest"
we begin to get acquainted with the Shadow, fears, phobias.
This is about what is forced out of consciousness, excluded, blocked. It's all that steals our strength, keeps the past, the "beast" in the dungeon.
So, through images, we begin to explore our zones of repression (denial) inside to free up a personal resource.
2. Session. Animal in chains.
Working with addictions, attachments (old relationships, work, etc.). This is about what has become obsolete, when it is time to take a step forward - to live your full, happy life.
3. Session. The Source of strength, masculinity, femininity.
The Vector of Development. You will open to the original resources of your life and gain opportunities for new achievements.
4. Session. Male and female flow.
We explore the limitations of the personal and ancestral systems that block the realization of our potential as a man/woman and gently correct them.
---
MODULE 3. PERSONALITY INTEGRATION.
1. Session. Good Me - Bad Me. Prescriptions and Integration.
We return other people's prescriptions and attitudes and allow you to manifest and reveal the true uniqueness and beauty of your personality.
2. Session. Sick and healthy animal. Psychosomatics.
In the session, we restore and heal more deeply old traumas and stresses that limit, hold back your potential.
3. Session. Source of Life, Power, Creativity and Sexuality.
My tired self and creative self.
Creativity here is about sexuality. About the basic conflict of life and death, Eros and Thonatos. Who will take over? What are you more inclined towards now? How to be reborn from the ashes and restore the maximum potential of life.
4. Session. Source of happiness.
Unhappy Me and Happy Me. Can you consider yourself happy? What is holding you back? Happiness is inside or someone took it from you? Let's explore! :)
---
MODULE 4. ARCHETYPES OF LIFE
1. Session. Life-Death
2. Session. Sex, passion and hate.
3. Session. Trust and Control. Love and Power.
4. Session. Happiness and Freedom. Merge and resource.
From lesson to lesson on the 3rd and 4th steps,
we are going deeper into the archetypical levels of life.
We identify internal programs that prevent us from achieving happiness and harmony in life. We clean up and harmonize the program layer by layer.
And joy, energy and freedom in life begins to open like a flower! :)
---
PRICE AND REGISTRATION.
Usual price is around 50 USD/hour. 1 session is about 1 hour.
It is possible to do sessions ONLINE of OFFLINE.
Please feel free to register to your TRIAL SESSION (free donation, pay what you can).
HOW TO REGISTER - click here and send a message to TELEGRAM or WHATSAPP.
---
HYPNOTHERAPIST: Andrey Litvinov
Consultant in the method of figurative therapy,
Psychologist, hypnotherapist,
emotional therapist,
Body Psychotherapy Specialist,
Head of the Eastern European representative office of the Assgard Center (St. Petersburg).
---
TESTIMONIAL: Anna
The first module is understanding your layering and unlocking the top layer). The second module is the magical transformation of an onion into a cake. according to the idea, the third step should give a unique aesthetic and taste effect to the cake))
TESTIMONIAL: Marina.
Marathon review.
Rather, this review is probably for the entire year of communication with Andrey.
A year ago I came to him in the deepest depressive state that accompanied me for 3 years. I thought I had completely lost my taste for life.
At first I tried sessions in emotional-figurative therapy. I had apathy and prolonged depression, which threatened to become chronic. Naturally, she was not out of nowhere, and we pulled all this out with him in sessions of figurative therapy. I don't remember the first session from the word at all .. the state after it was extremely critical. But step by step for 10-12 times he pulled me out of the abyss. My depression has gone completely. I again felt the taste of life after complete darkness.
Briefly about myself: I am a self-sufficient witch)
---
Please feel free to register to your TRIAL SESSION (free donation, pay what you can).
HOW TO REGISTER - click here and send a message to TELEGRAM or WHATSAPP.
Ask question(free)
Order trial consultation.