Program 1. Working with stresses and traumas *Hypno Regressions)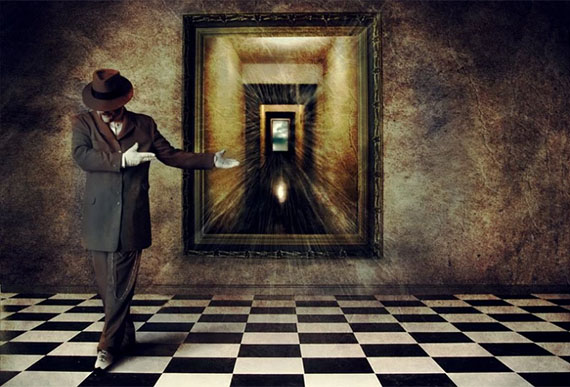 WHAT IS HYPNOTHERAPY
it is the new and very effective method of personal transformation
.Hypnotherapy (Removal of Fears, Stress, Complexes)
Hypnotherapy. The course of removal of blocks and complexes
Hypnotherapy is one of the most effective modern methods of psychotherapy. The method allows you to quickly dive to the roots, root causes of stress and blockages, which significantly increases vital efficiency.
WHAT IS HYPNOTHERAPY?
This is a modern method of therapeutic work, gaining more and more popularity.
Hypnotherapists are present in the largest companies with a worldwide reputation, working with top managers and teams.
Nowadays, the method of hypnocoaching and hypnotherapy is becoming more and more in demand in the West, as it shows high efficiency. And gradually it comes to the territory of the CIS more widely.
WHAT REQUESTS DOES HYPNOTHERAPY WORK WITH?
Hypnotherapy helps a person to activate subconscious resources and remove interfering blocks.
This method can be effective both in the aspect
- building relationships (embarrassment to get acquainted, negative attitudes towards the opposite sex, family, sex, etc.)
- it is also effective in the aspect of business, career (appathy, self-doubt, constraint in negotiations, in sales and other aspects that hinder financial potential)
- this method can also be useful when working with fears, phobias, depression, sadness, codependency and other conditions that interfere with a happy life
- well, hypnotherapy is good to get new inspiration, strength, to move towards your goals with great enthusiasm, to increase your efficiency in business.
HYPNOTHERAPY IS A METHOD OF DIRECT SUGGESTIONS?
Hypnotherapy may contain direct suggestions such as: You can! You can do it!
But more it is aimed at finding the root cause of stupor and failures - stresses formed in early childhood. The study of those important points that were pushed to the unconscious level, as they were stressful.
Hypnotherapy is more of a soft trance state where you yourself access your subconscious resources.
As part of a hypnotherapy session, the client is conscious, but activates the possibilities of the subconscious, which helps him quickly resolve his issues.
HOW IS HYPNOTHERAPY DIFFERENT FROM OTHER PSYCHOTHERAPY METHODS?
Hypnotherapy is one of the fastest and most effective methods of work.
In one session of hypnotherapy, we manage to find and process up to a dozen stressful situations that form a block / stupor. In other therapies, finding and working through stress sometimes takes months of work.
Therefore, already in 4 sessions of hypnotherapy, we can guarantee a significant relief of the block taken into work.
Hypnocoaching is a results driven program.
WHAT EXPERIENCE DO I HAVE WITH SUCH CASES?
My experience with clients is over 20 years.
I am a certified hypnotherapist (VAGiP), a specialist in body psychotherapy, imaginative simouldrama therapy, and a business coach.
After my programs, clients are often able to discover new sources of income and opportunities in their professional and personal lives.
HOW DOES HYPNOTHERAPY WORK?
For each request, we work in modules of 5 sessions.
A hypnotherapy session helps in a state of mild relaxation to find the root cause of failures and remove internal blockages. After a module of five sessions, the client feels that the stupor with which we worked is reduced significantly or disappears completely.
Cost: $50/session.
When paying immediately for the module 5 sessions, a discount of -10%.
Before starting work in hypnotherapy, you can go through a preliminary meeting, hypno-diagnostics, in order to analyze the essence of your request, to understand how the hypnotherapy method can suit you and what specific request we can choose for our work.
HOW TO SIGN UP FOR A TRIAL HYPNODIAGNOSIS:
To select free time and book a place, write to telegram: t.me/andyhypnos.
---
2. Hypnotherapy and past life regression.
HYPNOREGRESSIONS TO PAST LIVES
DO PAST LIVES EXIST?
For therapy, it is not so important whether these images are real or not. We work with the picture that forms your unconscious.
Through the imagery on the regression, the unconscious shows us its hidden potentials, resources and deep traumas.
All this could both take place in the past and reflect current topics for a person at the current moment.
WHY DO YOU TAKE A COURSE OF PAST LIFETIME HYPNOREGRESSIONS?
Through the image of past incarnations, we create a reality through which we carry out deep healing of a person from his stresses, fears, phobias.
In such work, first of all, we help to compensate for old traumas and stresses that we take into work on the course.
This practice helps to get rid of phobias.
In the work we touch upon both those stresses that were received in childhood, and those that could be in past lives for deeper study.
HYPNOREGRESSIONS OF PAST LIVES ONLY FOR PROCESSING STRESSES?
In past lives, a great resource, talents, motivations can be hidden.
Your subconscious can speak to you in the form of past lives.
At the second stage, after working through the stresses that are relevant to you, you can be included in the resources of both your personal unconscious and the collective.
In the images of hypnoregression, one can immerse oneself in ancient traditions and orders, undergo initiations, tune in to the reference qualities and archetypes of the past.
Such archetypal work helps a person acquire the qualities and motivations of those traditions with which we work at the session.
This is an interesting transformational practice that develops a person.
HOW DO HYPNOREGRESSIONS GO?
This is the practice of gentle relaxation, when you, under the guidance of a therapist, dive deeper into yourself and into those topics that interest you.
It can take place online, you can be where you are comfortable, when it is convenient for you.
The first cycle, three sessions, we usually do regressions of your past lives for those queries that are of interest to you.
Cost per session: $50
And additional cycles, if desired, we can devote to the development of personality, the study of the archetypes of ancient traditions and cultures.
FOR PAST LIVES HYPNOREGRESSIONS, DO YOU NEED TO COME WITH A PROBLEM?
It's not obligatory. You can come with a request, anything you are interested in, anything you would like to know or clarify.
At a trial meeting, hypnodiagnostics, we will be able to break down your question and outline a plan for our further meetings.
At the hypnodiagnostic meeting, you will be able to better understand whether the hypnoregression method is suitable for you and for each other for further research.
A trial meeting of hypnodiagnostics I spend as a bonus.
HOW TO SIGN UP FOR A TRIAL HYPNODIAGNOSIS:
To select free time and book a place, write to telegram: t.me/andyhypnos.
Ask question(free)
Order trial consultation.